In our world we celebrate holidays often. Usually those are days set aside to celebrate, eat, fellowship and  give special recognition. Some days celebrate a person, others a religion, others are just days set aside to celebrate a significant occurrence. Whatever the day and whatever the reason it gives us so much joy to celebrate. Honestly in such a troubling world these special days set aside are truly needed.
Years ago I happened upon a conversation. Someone I have known and respected all my life was in a serious discussion with another person. I quickly realized they were discussing a very touchy subject. They were discussing Mother's Day. One person was excited and looking forward to it. The other was angry, offended and wanting no part of it. I sat quietly and listened.
I was a young mother and I was excited that God had blessed me with children. I had been blessed with a wonderful mother. I had also been blessed to meet 3 of my great-grandmothers and my 2 grandmothers. I was surrounded by mothers. I had been born into unbeknownst to me a blessed life with many  types of mothers. I had taken for granted that I had done something rare. I had gotten the privilege of meeting both my parents mothers and their mothers. At this particular time I still had my own mother.
One of the women in the conversation was very upset and had recently lost her mother. She was very hurt and justifiably still grieving. The other still had her mother and was simply excited to have the opportunity to celebrate mothers. Well the grieving woman looked her square in the eye and said " I don't give a damn about anyone else's mother. My Mother is dead and I don't want any part of celebrating Mothers! How dare you all want to celebrate Mother's." I must admit I was shocked to hear this coming from this person. She was the one always keeping everyone else together. She was the strong one. She was the one guaranteed to be calm, cool and collected.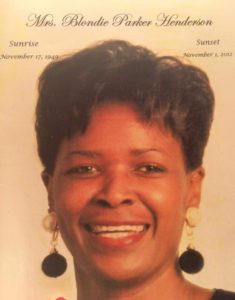 The other woman just stood in amazement. You could see the hurt, disbelief and shock of the words from the other woman. She calmly replied " I am sorry. I was not trying to make you feel bad about not having your mother. I know we have always been responsible for the programs celebrating mothers. I didn't forget that you lost your mother. I am just so used to us doing things for mothers. I am sorry, I honestly didn't mean to hurt you." She dropped her head and walked off slowly.
The grieving woman began to cry and walked away in the opposite direction. I stood standing there with a whole new perspective on Mother's Day Celebrations. I began to sincerely contemplate discussions with other people concerning things as they pertained to whether that person still had a living mother. But I also walked away thinking that I never wanted to punish another person for still having their mother. If I ever were to lose my mother I prayed that the Lord would not allow me to hate folks for still having their mother.
Years later I did in fact lose my mother. I lost her to the dreaded disease called cancer. Let  me correct myself right now. I lost my mother's earthly body to cancer but her spirit is still alive and thriving up in heaven. Earth's loss of her human body and presence was heaven's gain for her to be received there and live forever. If I trust and believe in the promises of both God and Jesus I have truly lost nothing. She has just gone on before me to an extended vacation.
I will not lie. I have days when the thought of my mother not being here destroys me in seconds. Others days I walk in the light, laughter and love of her memories. Some days I encounter people that complain and whine about doing things for their mother. I quickly let them know I think they are truly "stuck on stupid" and I warn them that one day they shall wish she would pick up the phone and call them or even get on their nerves. When I encounter people who are primary caregivers for their now aging and ailing mothers, I try to strengthen and renew them with words of encouragement. I have been a caregiver of a mother and it's not easy watching the deterioration of the health of one's beloved mother. I pray for my friends that are caregivers of their mother's often. I know those are big shoes in which some walk daily with their Mothers. Not having a mother will truly hurt you. But I will never hate someone for still having their mother. Have I ever asked God why some people still have their mothers? Yes I have on more than one occasion asked God that very question. His most clearest reply was " she had taught you all that she needed to teach you. It was her season to come on home and claim her mansion."
Mother's Day for people who no longer have their mothers……..is the day the world unintentionally helps to remind them that they are now orphans. To lose one's mother is like being dropped off in the middle of a busy city street,  on a planet you don't know, completely naked. I mean bare to the bone. You have absolutely no emotional covering and you are suddenly paralyzed and numb. All of your weaknesses, insecurities and greatest fears are suddenly brought to the forefront. You are abandoned and suddenly frightfully alone. You are officially and certifiably now an orphan.
So this Mother's Day might I suggest that those that still have a Mom celebrate celebrate celebrate! Those that no longer have your Mom cry if you must. If going to bed is what you feel will work you have every right to do that. If you happen to be a mother try celebrating with your children. Whatever you must do to get through this day……You do what you MUST! No one here on earth has the right to judge you.
Blessings Upon Blessings