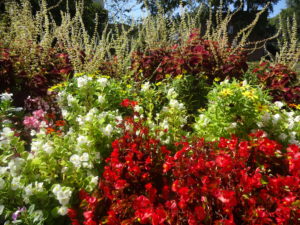 Last week My Pastor preached a sermon about "Seeing People". Often times we know people but we honestly do not see each other. We are friends on Social Media. We often times like or love each other's status but we don't really see each other. We share what's going on with our children. Some go as far as to share what they are eating for dinner daily. Some put their entire love lives on display the good ….. the bad…..the ugly for all the world to see.
Lately there has been so much hatred spewed in the media. Sometimes I have wondered if we have somehow become a third world country. Somehow we as a society have slipped into reverse. We have allowed division, hatred, greed and politics to destroy our sense of civility towards one another.
I think we all would agree that we are living in sometimes dangerous and difficult times. With such a high percentage of Christians around it's hard to figure out how this has happened.
The Bible clearly states that we are too "Love Thy Neighbor As Yourself". ( Matthews 22:39)
Do we honestly know our neighbors anymore? Growing up we knew our neighbors and they knew us. As children if we did something wrong our neighbors would quickly tell our parents. Our parents watched out for their children as well.  People knew who lived in the neighborhood and whom did not. We looked out for each other's properties and we helped each other when we could. We knew when death came upon one another's door.
Yet today we allow society to mistreat our neighbors. We allow society to discriminate against our neighbors based on race, religion and gender. As long as it doesn't present itself on our doorsteps then it doesn't concern you or me. I challenge us all to take a look at our Social Media accounts. If your friends list does not show diversity then I suggest you send  out some friend request. Get to know one another and learn from each other. Take the time to learn about different cultures, religions and people.
The most powerful ammunition against racism, discrimination and bigotry is exposure and dialogue. I challenge you to get to know people not like you or me. Get to know your neighbors. Learn to illustrate compassion for your neighbors. Try to open your hearts and minds to diversity and inclusion. Our world could be a better place because of you and me. If our neighbors were not important I do not think Jesus would have mentioned them to you and me. Our neighborhoods would be very different if we would take the time to look around and see. See your neighbors and pray for compassion for our neighbors.  It could possibly lead to a  bright pathway of a better world for you and me.
I finally realized just the other day  while driving down a country road why God created a Diverse World.  I was drawn to a field of wildflowers full of all these vibrant colors. There were purple, yellow, burgundy, pink and red flowers just naturally spread across the huge field. I thought how beautiful a sight I was passing. But then I passed a grove of trees and realized each and every tree that lined the road was different from it's neighboring tree. No two trees were alike. That truly amazed me. It was then that I realized Diversity of Nature constantly surrounds me and I had passed the same field and the same trees for over 25 years. Today was the day when my eyes were finally opened and I could see the beauty of God's magnificent Diversity. God created people of different nationalities and races because inside each and everyone of us God sees beauty. I am led to believe that the view from Heaven's Windows only sees the beauty of the fields of all races of people spread  across the earth. I guess we all are not spiritually high enough yet to see the beauty of all races that surround you and me. I urge you to stop and find the beauty of all the people in your neighborhood. Embrace the Diversity of God's Children that live within our communities.
Blessings Upon Blessings